How to Make a Cucumber Sunrise on Carnival Cruise Line [VIDEO]
In this article, we will show you how to make a Cucumber Sunrise.
This is a Carnival Cruise Line favorite that is served at the Alchemy Bar.
This cocktail is sweet and refreshing, and best of all it's easy to shake up and sip any time of day.
Cucumber Sunrise Recipe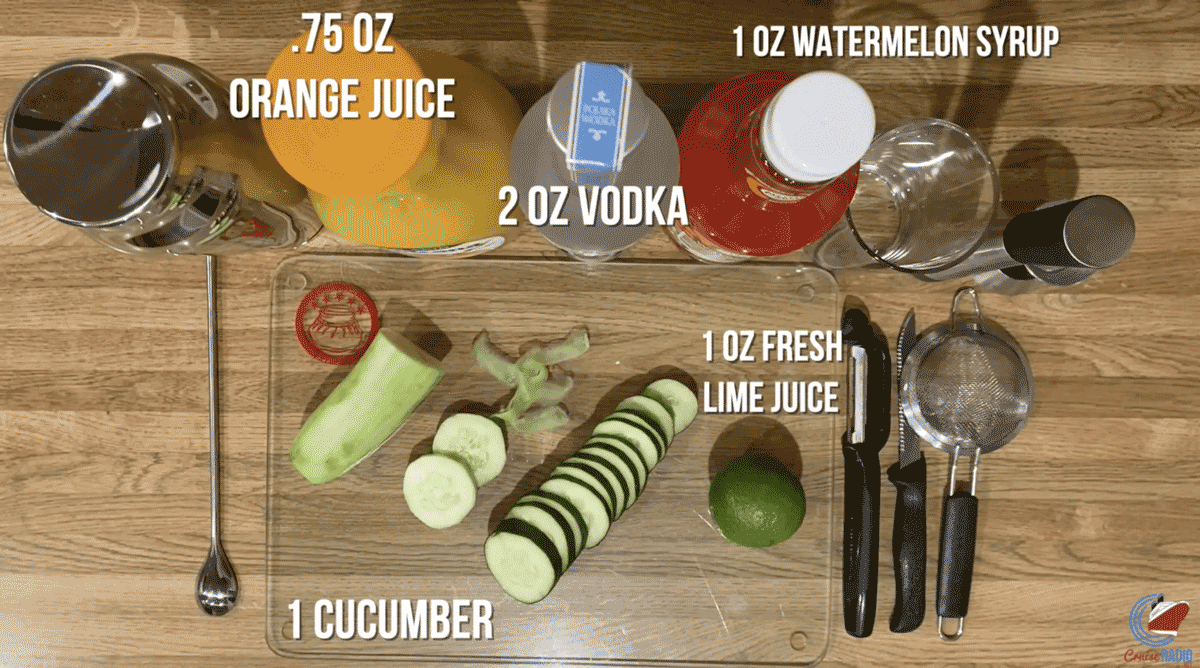 Ingredients:
2 cucumber slices + 1 additional slice for garnish
2 oz vodka
1 oz freshly squeezed lime juice
1 oz Monin watermelon syrup
0.75 oz orange juice
Directions: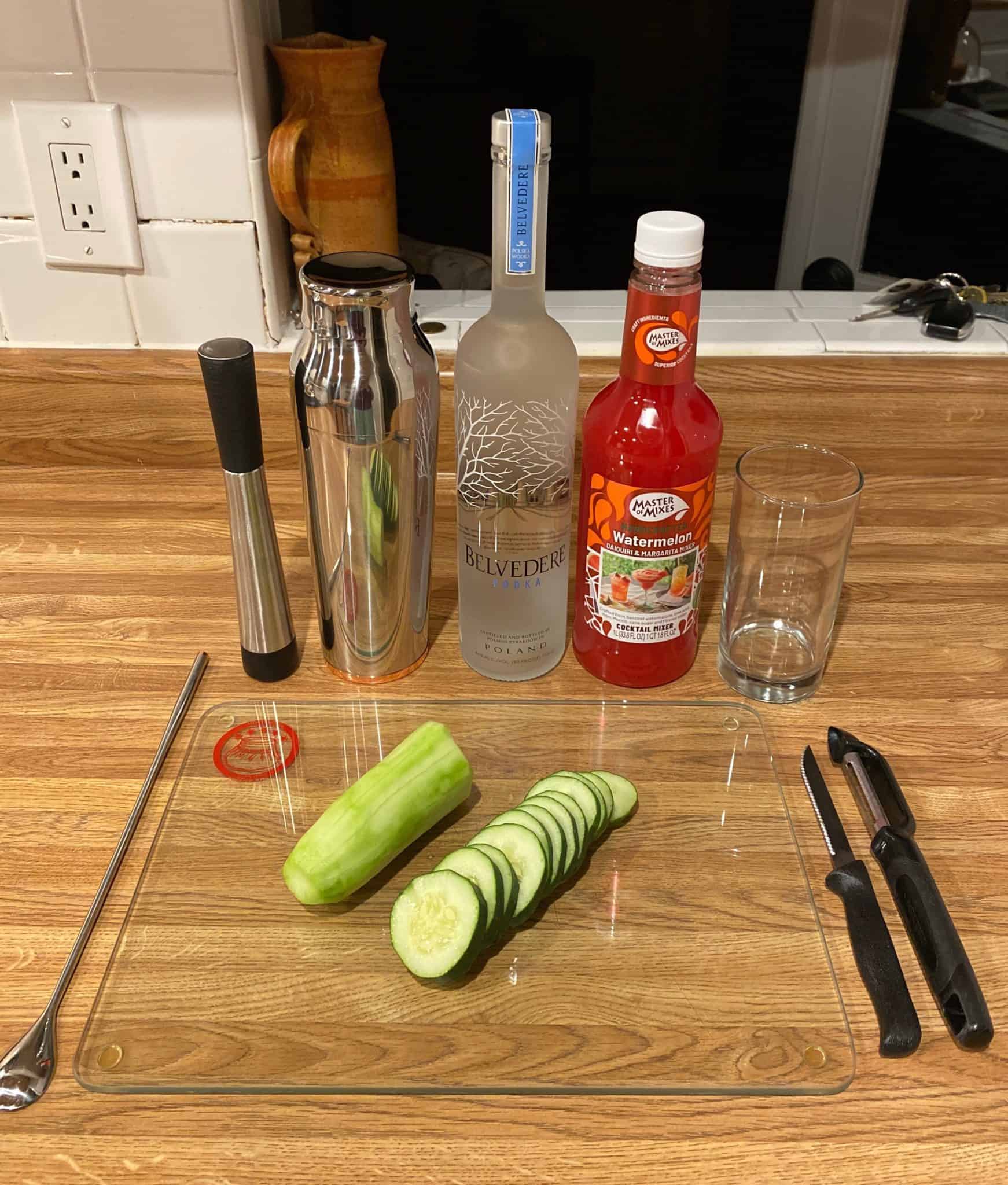 In a pint glass, muddle the cucumbers
Add all ingredients into the glass and fill it with ice
Cover with shaker and shake for 5 seconds
Double strain into a pint glass filled with ice (strain into the glass through a fine strainer after passing through a regular strainer)
Garnish with a slice of cucumber
Easy Cucumber Sunrise Cocktail [VIDEO]